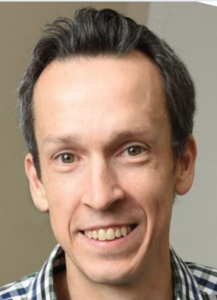 After graduating from Emory Medical School in 2001, I was filled with hope and enthusiasm. Research in neuroscience and brain disorders was at an all-time high, and it seemed that we were on the cusp of multiple breakthroughs in the treatment of neurological disease.
For example, one leading researcher I worked with while in medical school estimated we'd have a cure for Alzheimer's disease in 10 years. 
It's nearly two decades later, and we haven't had a single pharmaceutical breakthrough. 
Now, the prospect of finding drug cures for the common neurological diseases of our time (including Alzheimers, Parkinsons, Multiple Sclerosis, Migraine) seems dim. 
For me, and so many of my colleagues, this has been a disappointing and frustrating experience. 
The job of a physician in the 21st century been mostly reduced to choosing what pill to prescribe. Yet, none of the available medications deliver the results that we want for our patients (and many of them often made matters worse, not better!). 
But the story doesn't end there!
As surprising as it may seem, a future free of devastating neurological diseases is already within our grasp.
We already have what we need to achieve that vision of a world free of Alzheimer's, dementia, migraine, and many other chronic neurological conditions.
The solution we've been looking for has been here all along, in fact. We were just looking for it in the wrong place. It isn't as simple as a prescription drug, which is precisely why it's so much more powerful.
Being able to now help my patients in ways that had eluded me for so long is extraordinarily gratifying.
Yet, we need to bring that help to all those who need it. That is why, over the last decade, I've committed myself to helping to spark the widespread change in our approach to health care that will allow us to do so. Those efforts include:
President, Physicians for Ancestral Health (PAH)
I currently serve as President of Physicians for Ancestral Health, a network of doctors whose mission is to educate and promote awareness about Ancestral Health within the medical community worldwide and beyond.
Chief Medical Officer, humanOS.me
I currently serve as Chief Medical Officer for humanOS.
HumanOS is an application designed to help individuals and organizations realize human potential by providing the education and training needed to establish and maintain the key habits and behaviors for lasting health and vitality.
Head of Cognitive Enhancement, Nourish Balance Thrive (NBT)
I have written 3 Amazon bestselling books on health and neuroscience (with more in progress), and currently produce two neurology-related podcasts.
BOOK: The Migraine Miracle
The Migraine Miracle outlines the approach to using an ancestral diet and lifestyle to end chronic migraines.
Published in 2013, it has since become an Amazon category #1 bestseller, and translated into multiple languages. 
The ketogenic diet has many benefits for the brain, and can be a powerful weapon against neurological diseases. 
Keto for Migraine outlines what we've learned in helping thousands of migraineurs implement a ketogenic diet. It was published in January of 2020, and has been an Amazon category #1 bestseller. 
BOOK: The Laws of Brainjo
The Laws of Brainjo: The Art & Science of Molding a Musical Mind is a compilation of articles about the fundamental principles of learning, an owner's manual for molding a musical mind. They are also the principles embedded into the Brainjo Method, a neuroscience-based system of instruction for learning to play music, at any age.
It was published in January of 2020, and has been an Amazon category #1 bestseller. 
OTHER RESOURCES - PODCASTS
I currently produce two podcasts related to health and neurology. 
PODCAST: The Migraine Miracle Moment
PODCAST: Intelligence Unshackled
The Intelligence Unshackled podcast explores the nature and scope of human intelligence, and the ways in which we can optimize the health and function of the brain.
My areas of expertise within the field of neurology include:
Alzheimer's and other forms of dementia
Cognitive Decline
Migraine
Behavioral Neurology / Cognitive Neuroscience
The Ketogenic Diet for neurological disorders
Cognitive Enhancement
Accelerated Learning and Neuroplasticity
Health and Performance Optimization